Whilst rectangular substrates were initially favoured, it became evident that the process could also provide interesting mark making outcomes on round, irregular and three dimensional shapes.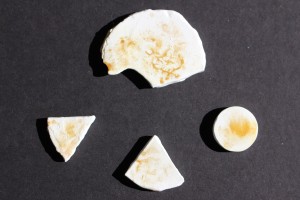 The substrates on this page are a range of different wood, plaster and card. Gesso layers were applied, sometimes polished to a sheen and at other times lightly abraded to leave a softly undulating surface.
Several of the items shown below are shown flat, then tilted, to demonstrate their different reflective qualities. (They are displayed here, presented temporarily on mountboard.)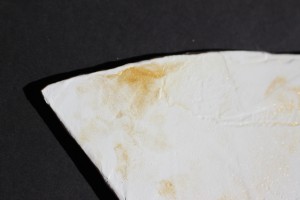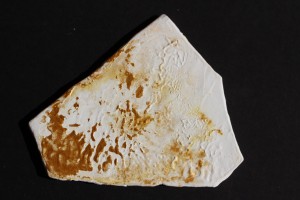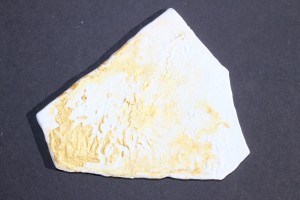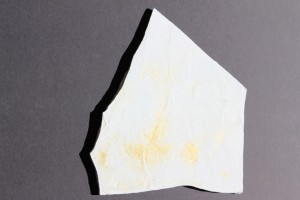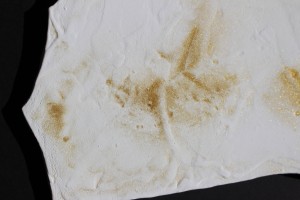 Three dimensional possibilities have been considered, but are not as yet complete. this solid shape (constructed of thin card), has been softly abraded.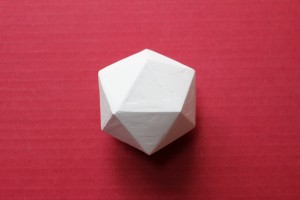 It is likely to acquire further layers of gesso and be given a finely polished surface before pigment is processed upon its surface.
NB
As has been mentioned elsewhere, photographing these works has been difficult and will be an area requiring development, or specialist photography.